We received the highest quality service from start to finish by Emma at Love and Lace. I'm sure most brides would sympathise, worry set in when we weren't able to dress our venue as first thought.

After meeting Emma we were filled with confidence and totally reassured that our venue would be dressed exactly as we had planned.

Emma has an eye to detail, placing a mixture of unique treasures around the tables adding delicate and personal touches along the way. Working above and beyond to dress our venue exactly how we had imagined..... Truly Magical!

The day was definitely filled with Love, and plenty of Lace. Francesca and Marc x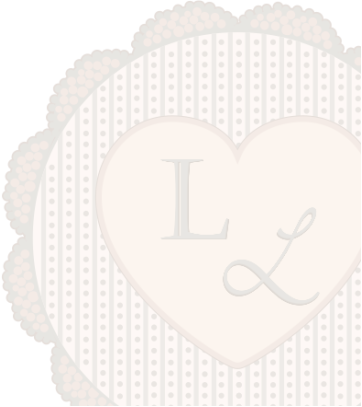 Some kind words
about Love and Lace...


When planning our wedding we wanted something unique and personal. We wanted our venue to show a reflection of our lives and personalities. Being an art teacher I wanted some input on the design and making of things for our special day, however I didn't want the stress of having to do everything, especially setting up the venue the morning of the wedding.
So, when I found Love and Lace all my wishes came true, after speaking with Emma at our first consultation I knew it was perfect for us. I could be crafty and have an input but Love and Lace would do all the hard work and help me with ideas along the way.
Love and Lace have been fantastic, they provided a relaxed and friendly service from the start. Their ideas are very unique and personal to each individual.
They made our wedding venue magical, their work brought tears to our eyes when we walked in. I couldn't have asked for more, the room was just perfect and everything that we wanted. Each table was different and linked in with our 'travel' theme. They had thought about all the smaller details that make a big difference. They went above and beyond and all their hard work paid off, it was breath taking.
I can't thank them enough for helping make our wedding day perfect and would definitely recommend to all!! Gemma and Sean

Working with Love and Lace made planning my wedding so much easier. From the moment I met Emma, I knew she would be able to help me create my vision of a "summer fete wedding". She is very realistic but at the same time encourages your creativity. Because I was using their set up service I had a vision in my mind of what I wanted the venue to look like and had been collecting lots of things. I had so many ideas going around in my head it was very easy to get carried away and Emma really kept me grounded. She put my mind at ease when I had any worries and nothing was too much trouble. I can't recommend Love Lace enough, Emma is approachable, friendly and highly professional, just a dream to work with. Rachel & Dave.xx

"After attending a wedding open evening at which Emma, from Love and Lace, had styled a table I knew instantly that it was exactly what I had wanted and had pictured for our big day. I just loved the vintage and rustic charm that she had created. We arranged to meet up and Emma was extremely helpful at getting my ideas to take shape! She was able to show us some of her beautiful collection and give us further inspiration. Throughout the planning stages, Emma was always available to discuss further developments and we eventually ended up booking her venue set up service too. Emma used items from her own collection and also some bits and pieces that I had bought or made and worked her magic! I always knew that I was in safe hands, but I was completely overwhelmed with just how beautiful the room looked! It surpassed all of my expectations and I couldn't have been any happier. Her attention to detail is second to none! Lots of our guests commented that it was these 'little things' that made our day so memorable and unique to us. Emma had really taken the time to get to know exactly what we wanted. Even after the day was over she continued to provide an excellent service. She arrived early the next morning to pack up and collect her things without any fuss at all. I am so incredibly pleased that we found Love and Lace and I will be searching for a reason to need to use her services again!" Sara and Alex
From the start we had a very clear idea of what we wanted our wedding day to look like. We wanted autumnal tones with a mix match vintage feel. I knew that Emma at Love and Lace was the lady to help us capture this look and feel perfectly.

As soon as I shared my thoughts with Emma, she was immediately full of ideas and enthusiasm about what we were trying to achieve. Working with Emma was a lot of fun, we regularly bounced ideas off each other and shared items we had found that could be used on the day. The Love and Lace collection of vintage items is vast and I took great pleasure in looking through them all. I hired many Love and Lace items, Emma and I worked together to bring the venue to life, we even spent the week of the wedding flower arranging together. Myself and Darren were so happy with how the venue looked on the day, all Emma's hard work really paid off. We would highly recommend Love and Lace to friends and family. Thank you so much Emma!

Sarah and Darren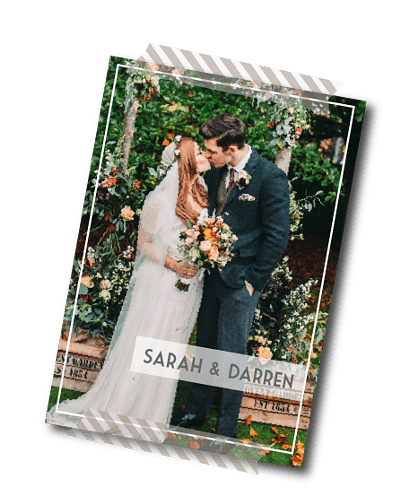 After choosing our wedding venue we knew that we needed a vintage and rustic theme. Having looked at Emma's work I knew that she would be perfect for the job. I first contacted Emma around 18 months before our wedding and she gave me some ideas and themes to initially work with. She kept in regular contact over the next 12 months until our wedding meeting. For me, not being extremely creative, Emma was the help and advice I needed. She gave me her thoughts and ideas and I put my full trust in her to make the decisions for our venue. I knew that she wouldn't disappoint and I was right! Walking into our wedding breakfast room was truly magical and her attention to detail was amazing. Our guest were in awe and this is something that we will always remember. Not only did she help with our styling, she also created the most amazing and memorable gift baskets for my bridesmaids which reduced them to tears! Emma was approachable, professional and extremely easy to work with. I would highly recommend her to work to anybody and I can't think her enough for making our day so magical.
Laura and Liam Farrell